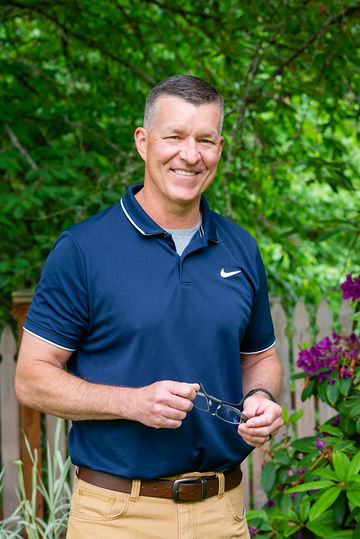 Certified Professional Inspector (CPI)®
Todd Burgess
Todd Burgess is the owner and home inspector of Home Recon NW Inspection Services. Todd has seen both the good and bad in the inspection industry, and as a Certified Professional Inspector (CPI)®, he is committed to ensuring that you don't have to suffer from an inferior service. When conducted properly, a home inspection is the most valuable asset available to a prospective home buyer.
Todd believes in integrity in all things, and he proudly devotes his time and energy to providing a home inspection that families can rely on to help guide them in the right direction for making a confident home purchase.

A Home Inspector With an Eye for
What's Right and Wrong
For 25 years, Todd served in the US Army. Todd started as a heavy equipment operator, eventually working his way up to becoming an air defense officer. Throughout his military service, Todd was responsible for evaluating various systems in accordance with highly demanding standards—and that experience has served him well in his career as a home inspector.
Todd is constantly striving to meet and exceed the highest standards in the industry, and he is exceptionally skilled at identifying what's right and what's wrong with a home's construction.
Dutifully and Proudly
Serving Every Client
Appointments are available on weekends and evenings in addition to normal business hours— ensuring that our clients have the freedom to schedule an inspection when they need it most
When a homebuyer has an opportunity to attend the home inspection process, it can make information pertaining to the home's condition far easier for them to grasp—we encourage all of our clients to be present for their inspection
It's practically impossible to make a confident home-buying decision if you still have questions about the home that need to be answered—even though your inspection may have taken place weeks ago, we'll still be happy to help you find the appropriate answers whenever you give us a call
When he's not inspecting homes, Todd enjoys spending time with his wife and three children—he also coaches his youngest child's softball team. Some of Todd's hobbies include doing CrossFit, watching Seattle-based sports, cooking, reading, and listening to a good podcast. Todd is a huge U2 fan.
book your home inspection
At Home Recon NW Inspection Services, we provide an in-depth home inspection that documents your prospective home's condition. We'll inspect the home meticulously, giving you a clear picture of what to expect.
Contact us today to request an inspection.